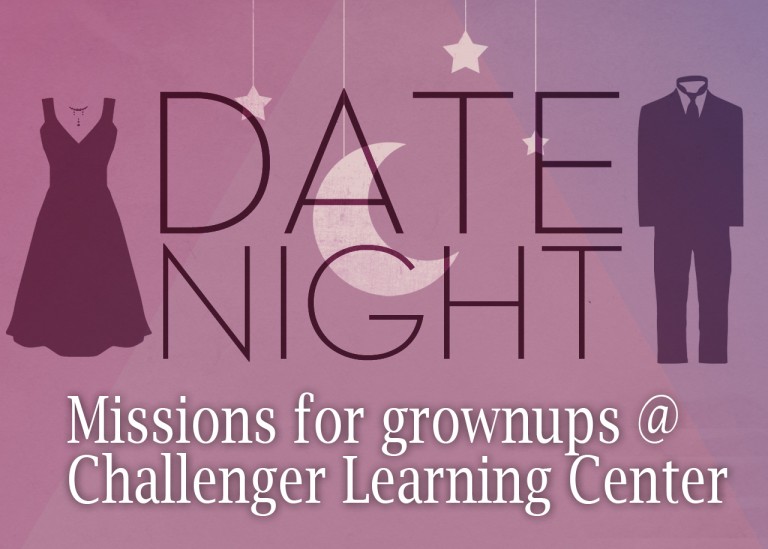 Why should the kids have all the fun?
We hear so many of our adult guests say: "I wish I could have done this when I was a kid!"  We agree!  But since we don't have a time machine, we can give you a chance to try out a mission as an adult! Our Date Night missions are a perfect bonding opportunity for couples to try something unique and totally out-of-this-world!
---
Valentine Date Night – Fly Your Sweetie to the Moon
Saturday, February 11, 2017
Join us for our very popular annual adult event, Fly Your Sweetie to the Moon! This is a 90-minute simulated space mission, where you and your partner will spend time in our unique Spacecraft environment, and work on tasks designed to see if you have "The Right Stuff"! You'll also experience an amazing Laser Show in our full-dome Planetarium. There are special treats for participants as well.
It's a unique Date Night you won't want to miss! Only $50 per couple! Registration and payment is required. (219) 989-3250
NOTE: Additional mission added @ 6 p.m.  Call (219) 989-3250 to register